Lifestyle dominant and event organiser.
I have been active on the London SM and Fetish scene for about 10 years. I prefer SM play to the dressing up side of things but appreciate that everyone kink is unique and different.
I run several events including; The London Alternative Market, Chambers, The London Party as well as helping out with other projects such as Sweet Torments, SiMply Workshops.
I have no interest in online domination or financial slavery, I like to play with peoples bodies and minds when they are in the same place at the same time.
I am sometimes willing to share my time to teach play skills such as:
Professional Dominant but not a pro Dom
I am often referred to as a pro Dom but I do not charge for the play sessions that I do.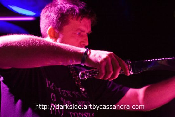 I am simply too busy to entertain pay for play sessions and when I play it is either as a reward for something someone has done for me or something they have earned.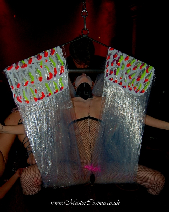 ElectroPlay, static rope bondage, knife play, fear scenarios and vocal control.
Please do not ask to be taught advanced skills until you are willing and able to demonstrate the basics yourself.
I can be found at most of London's Play orientated events and usually keep my activities updated through my IC profile.